Jason's Harley Sportster Chop is badass in both senses of the word!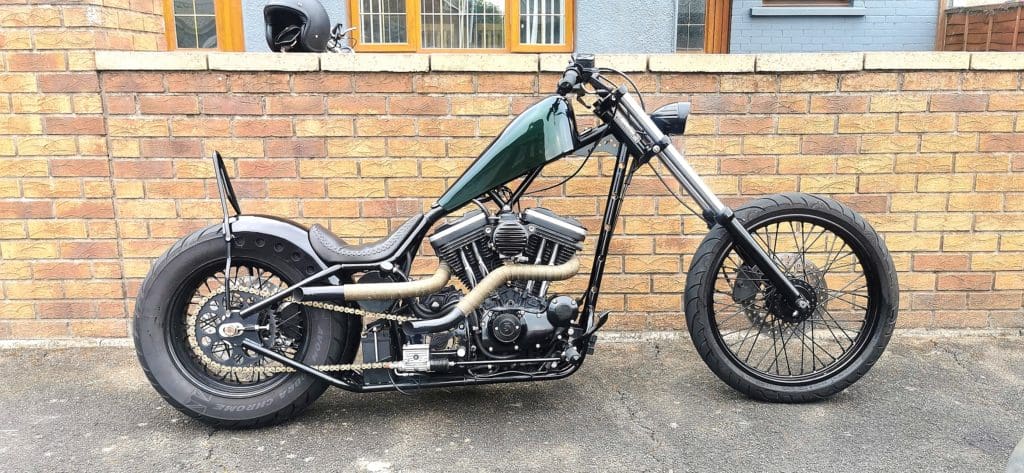 883 Harley Sportster Chop that I named Bad ass due to its sound and hardtail bum numbing.
A Paul Reesm (Llanelli S.Wales) custom chop build.
I have always admired his chop builds and when one came up for sale recently I got in quickly to get it.
Hardtail that is quite comfortable to ride and sounds like thunder.
Jason
Article continues below…
Advert
Do you want to Brag Your Bike?
Fill in the quick form here and you may find yourself being a Back Street Hero: