Named in tribute to legendary motorcycle rider Burt Munro, this shirt offers AA-rated protection for motorcycle riders while remaining lightweight and comfortable. With its Kevlar® lining, this product is meticulously crafted to safeguard against unforeseen mishaps, allowing you to fully relish the joys of life on two wheels, all the while looking stylish and turning heads.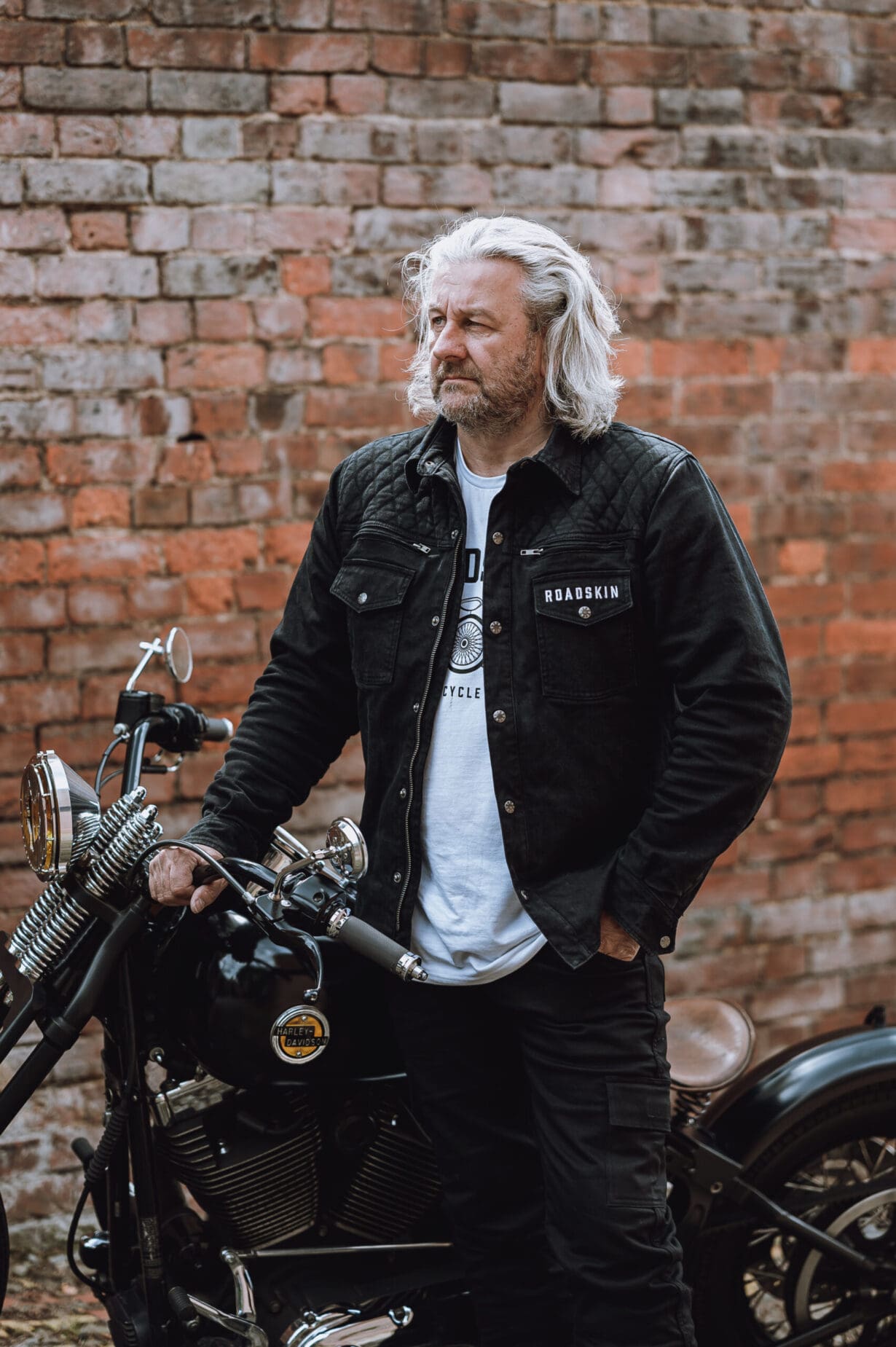 Not only is the Munro motorcycle armoured shirt made of a high-performance Kevlar® lining to protect you, but it is also constructed of 200gsm organic cotton fabric, allowing for enhanced comfort and unrestricted movement during your ride. Details such as the diamond stitched pattern at the top front and rear of the jacket add a unique look.
Armoured Motorcycle Shirt features

With Roadskin's Munro Armoured Motorcycle Shirt, you can enjoy a secure ride knowing that the designers have crafted quality protection. Roadskin tells us that, like all their motorcycle clothing, safety is paramount, and it comes with CE Level 2 armour as standard, which fits in the internal armour pockets for the back, shoulder & elbow.
You don't need to sacrifice form over function either; this armoured motorcycle shirt has been designed with a strong shoulder silhouette that flatters, zipped & press stud fastening for closing the jacket whilst riding and dual press stud cuffs with small zipped gussets.
It also features a reinforced rear hem, two zipped front ventilation pockets, and a large rear zipped ventilated section to help maintain an optimal temperature while riding, ensuring you feel as good as you look. To top it all off, the Munro Armoured Motorcycle Shirt also has two inside chest pockets for storing your small valuables securely. This motorcycle shirt has been designed by riders with riders in mind – a true classic.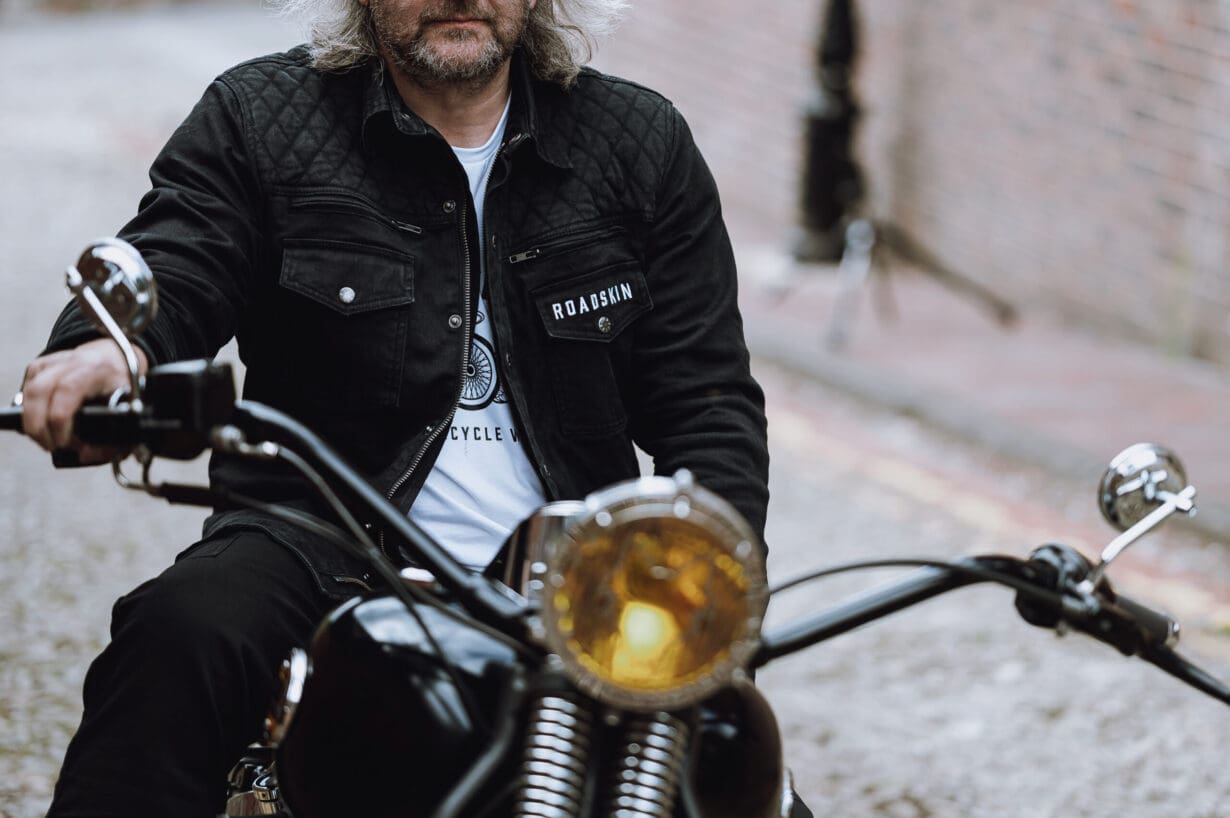 Munro Armoured Motorcycle Shirt – The Tech. Stuff:

– Munro Armoured Shirt is CE AA-rated; the whole garment, not just the material
– Supplied with CE Level 2 back, shoulder and elbow armour
– Two front zipped vents + 1 rear zipped vent allows for greater airflow through the shirt
– Double-stitched on all main seams
– Quilted shoulder yoke for warmth and extra protection
– Front patch pockets with popper fastening
– Light mesh lining to keep you cool and protect against skin tearing in an accident
– Inside mobile pocket and wallet pocket
– Cuffs have zip and popper fastening to wear over your bike gloves
– Zip fastening on centre front with poppers fastening to help keep warm
– Available in Sizes M – XXL
– Composition: The outer is 98% Cotton and 2% Spandex. The inner is 60% Kevlar/40% Polyester
Article continues below…
Advert
RRP is £159, and you can view it on the Roadskin website, here
#roadskin #motorcyclegear #motorcycleclothing