As red and curvy as Jessica Rabbit.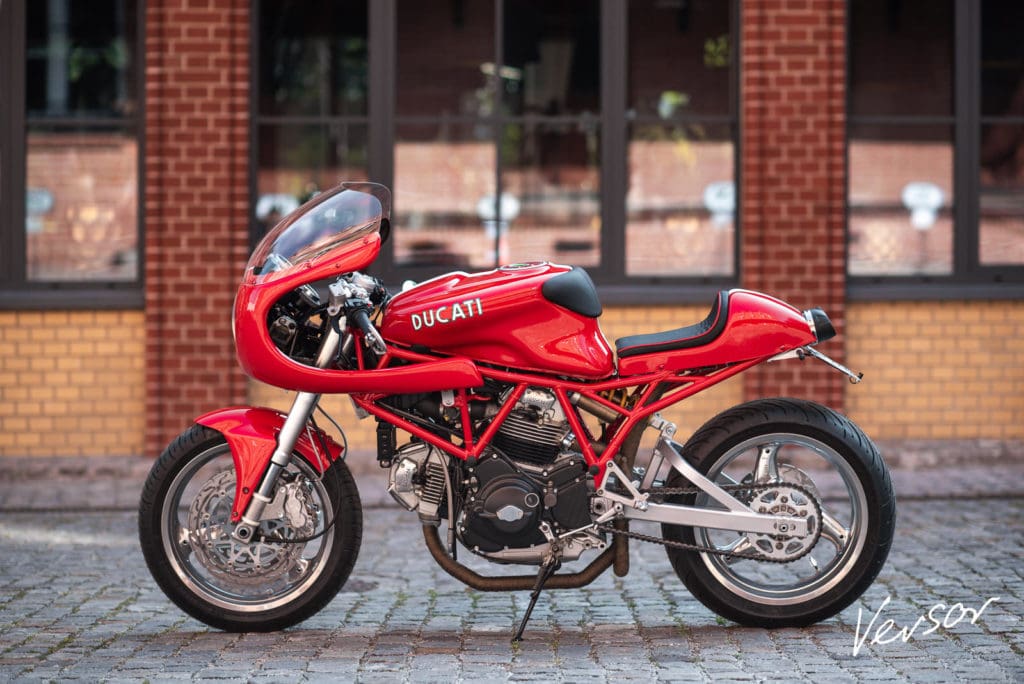 I have finished a Ducati project recently. The bike was built specifically for my customer. He chose the color scheme and finish details. After receiving the bike he called it "Jessica". I must say that I was puzzled with this name and had to investigate. Do you remember Jessica Rabbit from the movie? Apparently, the bike is red and curvy as her, hence the name.
I would be thrilled if you decided to publish it. There was a professional photoshoot. I have also a couple of videos – not professionally shot. I always try to do something unusual in my bikes. This time it is the fact that the fairing can be removed in a couple of minutes, what significantly changes the character of the bike.
Cheers, Przemek
Do you want to Brag Your Bike?
Fill in the quick form here and you may find yourself being a Back Street Hero: