The TTT KNIEVEL is a Swiss-made limited edition timepiece made from Evel Knievel's final stunt bike, the "Shark Jump" XR750. Only 736 pieces will be made.  
Find more information and pre-order with a 15% discount at: www.recwatches.com/timepieces/ttt-knievel/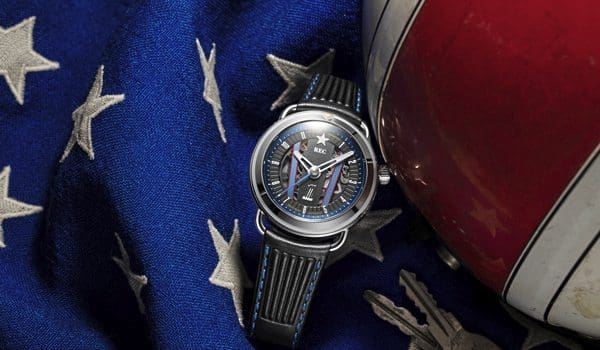 Robert Craig Knievel (1938 – 2007), known professionally as Evel Knievel, was an American motorcycle daredevil who captivated audiences with his death-defying stunts. Immortalised as "America's Legendary Daredevil", he also holds the Guinness World Record for the most broken bones in a lifetime (35) – having broken every major bone in his body except his neck!
In January 1977, CBS approached the 38-year-old Knievel about a new live, primetime event to be called "Evel Knievel's Death Defiers". The Shark Jump, in which he would attempt to leap over "the world's largest indoor saltwater pool, filled with man-eating killer sharks" (as the press release read) was to be the main event of the much-hyped pilot episode, and was to take place at the iconic Chicago International Amphitheatre. Only hours before the live show, Evel made an unscheduled rehearsal leap in the empty arena. Clearing the pool with ease on his trusted Harley-Davidson XR750, Knievel lost control upon landing. He skidded off the ramp's side, inadvertently crashing through a retaining wall and into a cameraman.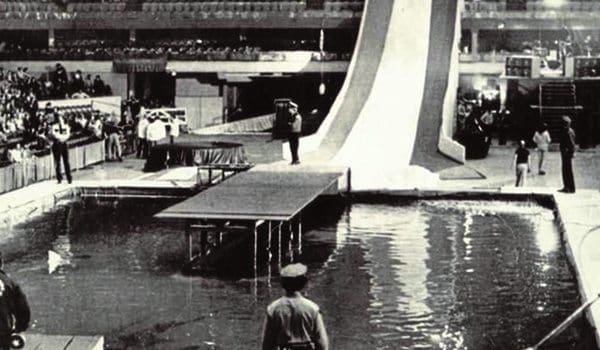 Evel and the cameraman were rushed to the hospital, marking the only time one of Knievels's stunts had injured a bystander. Ever the showman, Evel claimed the cameraman's eyeball was gouged out, though he was in fact only treated for minor injuries and soon released from care. Evel wasn't as fortunate, fracturing his collarbone and right arm.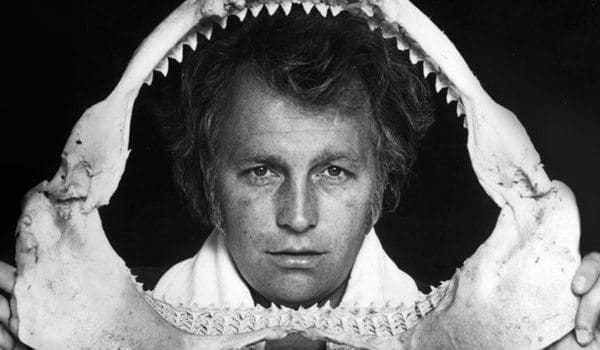 Evel never returned to the daredevil scene, and The Shark Jump ultimately proved to be his final, high-profile, nationally broadcast performance. The project was made possible in collaboration with Kelly Knievel, son of Evel Knievel, who supplied REC with the handlebar levers of the XR750 used by Evel Knievel during the Shark Jump, which have been repurposed into the KNIEVEL timepieces.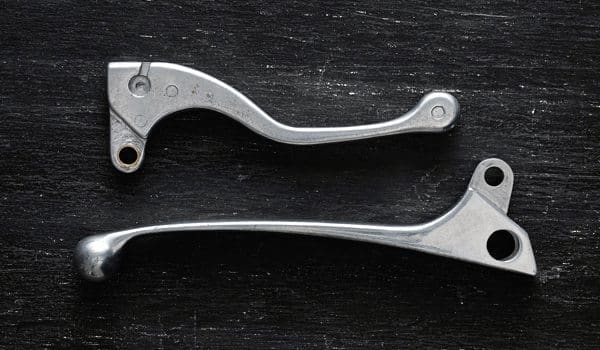 At center-stage, the star at the 12-o'clock dial marker is made from reforged aluminium from the handlebar levers of Evel Knievels XR750 Shark Bike. Adding both visual and historical depth to each watch, the recycled material looks unique in every single TTT KNIEVEL timepiece. As a result of the natural limitations of repurposing the original materials of the XR750 Shark Bike, the KNIEVEL timepieces are limited to a grand total of just 736 pieces, and will not be reproduced.
The TTT KNIEVEL features a dial heavily inspired by Knievel's persona and appearance, while the case takes inspiration from the engine of the XR750 Shark Bike, this includes exhaust pipes and cylinder heads, the hidden star of the case is the in-house developed dual case construction, allowing the user to switch between RIDE and DRESS wearing mode using the crown or bezel.
Find more information and pre-order with a 15% discount at: www.recwatches.com/timepieces/ttt-knievel/